Non verbal intelligence test aim to assess an individual's ability to understand and solve problems without the use of language. When language barriers make it difficult to measure a person's cognitive skills efficiently, these tests can be helpful. Here, we will discuss the types of non verbal intelligence tests, factors that affect scores, and strategies to improve them.
 Types of Non Verbal Intelligence Tests
Non verbal test can fall into several types.
Classification Test
In this assessment test, the individual must recognize patterns or groups of objects based on a given criterion. For example, finding the odd-one-out in a group of shapes or noticing the object that doesn't fit in a series.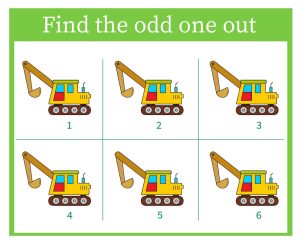 Analogy Test
In this test, the individual must identify the relationship between two objects and then apply that relationship to another pair. For example, identifying the relationship between a finger and a hand and then relating that relationship to a toe and a foot.
Series Completion Test
In this type of test, the participant identifies a pattern among several objects and then selects the missing object to complete the sequence.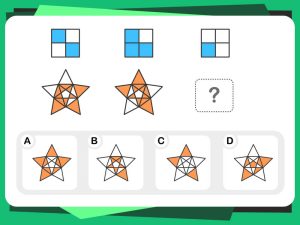 Factors That Affect Non Verbal Intelligence Test Online Score
Several factors can affect an individual's scores on a non-verbal intelligence test, including:
Education And Training
The results of non verbal test depend on education and training. The cognitive skills measured by these tests may be better in individuals with more education and training.
Visual-spatial skills
Individuals with weak visual-spatial skills may perform poorly on non verbal test.
Processing speed
Non verbal test have a time limit, and individuals with slower processing speeds may have difficulty completing them on time.
Attention and focus
Focus and concentration are essential for non verbal intelligence tests. Tests like these may be tricky for individuals who are easily distracted or have trouble focusing.
Test-taking skills
Non verbal intelligence test online require good test-taking skills, such as time management, strategy, and anxiety management. There is a possibility that individuals who lack these skills will not perform as well on these tests.
How To Improve Non Verbal Test Scores
To improve scores on non verbal test online, you must practice and develop specific skills. Here are some strategies:
Practice with sample tests
Taking practice tests can help individuals familiarize themselves with the types of problems they may encounter on non verbal test.
Improve processing speed
Faster processing can be achieved through practice and by breaking down problems into smaller components to increase efficiency.
Develop visual-spatial skills
Activities that require visual skills, like puzzles or drawing, can enhance non-verbal intelligence scores.
Non Verbal Intelligence Test Online
In situations where language barriers may prevent accurate assessment, non verbal test online can be indispensable resources. For its preparation, self-study.pk is the best resource. It is vital to understand the types of non verbal intelligence tests, the factors that affect their scores, and strategies to improve them to achieve the best results. Anyone can improve their non verbal intelligence test scores with practice and dedication.